A Shower Replacement Can Update Your Whole Bathroom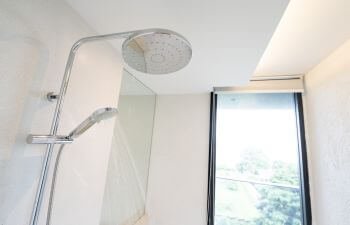 Undoubtedly, updating your bathroom can add value and appeal to your home. The bathroom is second only to the kitchen when it comes to getting a bang for your buck. Many people put off updating the bathroom because they can't see a way to make it feasible. Let's investigate a fast, affordable way to add polish to your bathroom.
A Shower Replacement Can Make the Difference
If you don't have the time, money or inclination to remodel your bathroom completely, a shower replacement could be the right answer. A shower replacement is done with a new shower surround. Your shower shows signs of age and wear, and it looks dirty, even though it's not. Small scratches or even chips on the surface make your shower look outdated. In addition, your shower may show buildup from cleaners or your well water, which is difficult to remove and looks awful.
How Long Does a Shower Replacement Take?
Bringing in a new shower surround as your shower replacement is quick. We can do the complete job in a single day. With that kind of convenience, it's hard to argue that updating the bathroom will be too big a mess to do right now.
Don't Replacement Showers All Look the Same?
Shower replacements come in many different colors and styles. The style changes include shelving, seating and other options so that you can find the "oh, I always wanted a shower with that" shower you desire.
Finances Got You Worried?
We understand money is tight for everyone these days. That's why Absolute Best Plumbing offers to finance your shower replacement, so you don't have to wait. Give us a call, and let's discuss what we can do to help you update your bathroom sooner rather than later.
If you're ready to let a shower replacement be a terrific upgrade to your bathroom, contact Absolute Best Plumbing in Orlando. We provide expert plumbing work at affordable prices throughout central Florida. Also, if you've been putting off your shower replacement because of the cost, talk to us about our financing options so you can upgrade your bathroom now.
Posted on behalf of Absolute Best Plumbing
1026 28th St.
Orlando, FL 32805
Phone: (407) 930-7309