Absolute Worst Things To Flush Down Your Toilet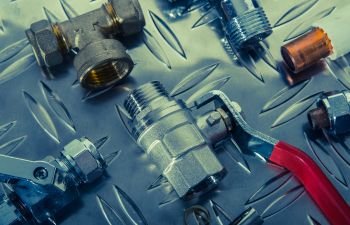 At Absolute Best Plumbing, we offer expert toilet repair and installation services to residents of central Florida and the surrounding areas. In addition to our repair and installation we offer help to residents with clogged toilets.
While we are able to unclog your toilet with expert care, we'd like to remind you of ways to prevent having a clogged toilet.
The absolute worst things you should try to flush down the toilet
Your hair– this can clog any drain in your house. When it's flushed down your toilet it will swirl together and form a clump and block your plumbing.
Your alternate bathroom wipes– these wipes have become increasingly popular as they give you that fresh and clean feeling. However, they are not meant to be flushed. They do not break apart after you flush them like toilet paper does.
Your cotton balls– these seemingly harmless little guys appear to be the same texture and color as toilet paper, but they have harmful effects on your toilet. They do not break down after you flush, instead they expand as they absorb water and cause blockages in your pipes.
Your paper towels– if use paper towels to clean your bathroom or toilet, please don't throw them down the toilet afterward. Use the trashcan to dispose your paper towels.
Your dental floss– dental floss acts a lot like your hair when it encounters your drains. It is not biodegradable and will get tangled in your pipes.
Call Absolute Best Plumbing for your clogged toilet and other plumbing needs.
Posted on behalf of Absolute Best Plumbing
1026 28th St.
Orlando, FL 32805
Phone: (407) 930-7309