Advantages of Hydro Jetting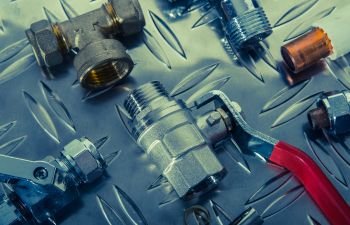 Absolute Best Plumbing offers expert drain line water jetting services for your home or commercial building needs. If you have grease, sludge, debris or other items blocking your drain line, hydro jetting may be the solution for you to get your drains free and flowing in no time.
There are many advantages to the hydro jetting system for cleaning your drain lines.
Hydro jetting systems are often compared to plumbing snakes or augers. These are long metal tubes placed in your drain and cranked to be extended down into your drain. The crank is turned and it pushes through your clog and then it is pulled out of your drain. This type of mechanism is great for minor clogs or if you have something stuck in your drain. It also is good for temporary solutions
Hydro jetting can clean minor clogs, but it can also break it up, clear out your lines of buildup such as grease and minerals that will build up and cause future clogging as well. The pressurized water's stream clears your drain. It's powerful enough to break through tree roots as well.
Experienced professionals at Absolute Best Plumbing perform your hydro jetting services. We will ensure that it is the right option for your clogged drain and also ensure that it is administered correctly for optimal effectiveness.
Call Absolute Best Plumbing if you have a clogged drain line or sewer line in your home or commercial property.
Posted on behalf of Absolute Best Plumbing
1026 28th St.
Orlando, FL 32805
Phone: (407) 930-7309