Commercial Profit Margins at Risk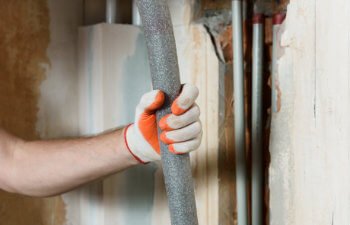 The economy is forcing commercial and residential rental property owners to look at every aspect of costs to maintain profit margins in this time of inflation. Since many rental agreements include water, it is time to take a serious look at your water bills.
Water Conservation
Most tenants do not think about the conservation of consumables they do not pay for – this means they do not always respond to a running toilet, weak or incomplete flushing or slow-filling tanks. These can cost landlords thousands of gallons of water a year.
According to the Environmental Protection Agency (EPA), the average family can possibly waste 180 gallons per week. That accumulates to 9,400 gallons per year. Should you be the owner of several residential units, your profit margin may suffer.
As management of commercial usage, you do not have any control over how your clients use or waste water with their private habits. However, you do have some control over the plumbing apparatus that is used to provide water. Ensuring that leaks are immediately fixed and eliminated is one little step in keeping water bills from getting out of control. Something as simple as a new washer may make a huge difference. Visually inspect all pipes that you can for leaks regularly.
Take Additional Action
One simple action to reduce water waste now is to insulate your hot water pipes. This will provide hot water to the tap faster.
Replace all plumbing fixtures with those that carry the Environmental Protection Agency's WaterSense label to save 20% of water use. Water-saving showerheads and low-flow aerators on faucets also save water use.
By far, the biggest water guzzlers are toilets. Check the stamped date inside the lid of your toilet. Anything installed pre-1994, when federal law restricted tank size, should definitely be suspect and targeted for an updated fixture. The newer models use 1.6 gallons or less per flush. You will see even greater savings with the installation of a dual-flush toilet that uses less than a gallon.
Regain Control
It is prudent that you take steps immediately to reduce water waste. Absolute Best Plumbing has commercial plumbing skills to help preserve your profit margin. Contact us today for more information.
Posted on behalf of Absolute Best Plumbing
1026 28th St.
Orlando, FL 32805
Phone: (407) 930-7309