Having Flushing Frustrations?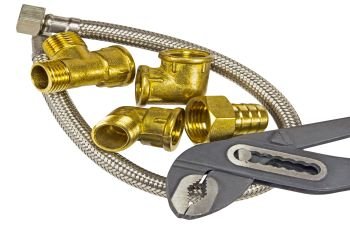 Is your flushing not functioning the way it's supposed to? Is your tank overfilling? Is it not flushing what it's intended to and it's having a weak flush? Is it continuously running? Alternatively, do you have to use a plunger every time you push the knob down to flush your toilet?
If you're experiencing flushing frustrations like those listed above, it could be for a variety of reason. A non-functioning or improperly functioning toilet is a sign of a deeper issue hiding in your toilet or plumbing.
One problem you may have is related to water pressure. If your water pressure is too low, it may indicate a problem in your lines. Often, this suggests a blockage that needs to be cleared out. Mineral deposits and dirt in your lines can cause a slow or weak flush.  If your toilet is running continuously after you flush, you may have a leak. This leak often happens when your flapper isn't in the right position over your drain, causing water to leak into your toilet. House Beautiful lists 16 Things You Should Never Flush Down The Toilet.
Items Not To Flush To Avoid Frustrations
Baby Wipes
Q-Tips & Cotton Pads
Menstrual Products
Condoms
Diapers
Dental Floss
Paper Towels & Tissues
Medication
Cigarette Butts
Kitty Litter
Hair
Gum
Cooking Grease
Fish
Food
Toilet Repair For Central Florida And The Surrounding Areas
Absolute Best Plumbing is pleased to offer you expert toilet repair if you're experiencing flushing frustrations. Our plumbing technicians are highly trained to repair clogged toilets and other issues related to your plumbing. Call us today.
Posted on behalf of Absolute Best Plumbing
1026 28th St.
Orlando, FL 32805
Phone: (407) 930-7309