Helping Realtors Sell in Today's Market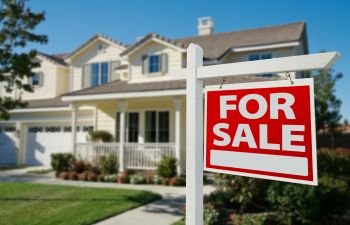 At Absolute Best Plumbing, we understand how stressful it is to be a realtor in today's market. House closings are essential to your livelihood, and helping your clients find their perfect home is often a challenging job. We understand that clients depend on you to provide multiple viewings of homes that fit their desired wish lists. It is not uncommon for homebuyers to fall in love with a home only to find out that it needs repairs or inspections to facilitate a closing. You can rely on the experienced plumbers at Absolute Best Plumbing to conduct honest, affordable, and prompt real estate plumbing services.
You will always want to ensure that your clients receive a thorough general home inspection before purchasing a home, but not all home inspections are as specialized as others. As the realtor, it is often your job to help your clients spot any areas of concern that may cost them a lot of time and money in the long run. Whether your new homebuyer needs a certified septic inspection, plumbing repairs, or a water heater replacement, Absolute Best Plumbing is your trusted source. We deliver the highest standard of services to meet realtors' buying and selling needs.
Absolute Best Plumbing offers the following services:
24-hour turnaround services
License and insurance upon request
Pay at closing for larger jobs if needed
Priority scheduling
Same-day water heater service and replacement
Saturday appointments available at weekday rates
Warranty-backed work for a new buyer
Quality workmanship, customer service, and protecting the environment are the highest priorities at Absolute Best Plumbing. We value our business with real estate agents because we are confident that we can deliver the highest standard of services to meet their buying and selling needs.
To learn more about our trusted plumbing services for realtors in central Florida, please contact us today. We look forward to supporting your business by serving your clients and looking out for their best interests.
Posted on behalf of Absolute Best Plumbing
1026 28th St.
Orlando, FL 32805
Phone: (407) 930-7309