Plumbing Challenges Faced by Real Estate Agents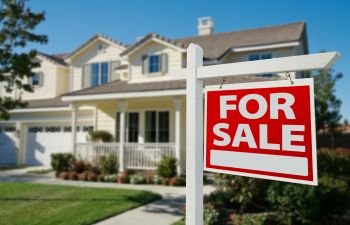 As a real estate agent, showing a property in its best light is crucial. One of the issues that could turn buyers away is plumbing issues. If you are showing a home or commercial property, you need to know that a reliable plumber is on hand to take care of any disasters.
There are several plumbing issues that make the needs of real estate agents unique. Buyers and sellers trust you with the sale or acquisition of what could be a lifetime commitment. If there are leaks, blockages or other defects in the pipes or sewage line, it doesn't look good on you or your company.
Priority Scheduling
Reacting quickly to plumbing problems shows that a real estate agent is able to solve problems. With priority scheduling for plumbing work, you can ensure that properties on the market are not left languishing.
24-hour Turnaround Service
Scheduling is important, but getting the work completed quickly and efficiently is also a desirable trait in a plumber. With a 24-hour turnaround service, most jobs could be completed in time for you to conduct your next viewing.
Pay at Closing
This type of service typically applies to larger jobs. When there is a plumbing disaster, the estate agent may not have the budget on hand to pay for repairs. By paying at closing, you have room to breathe and concentrate on buying or selling the property.
Weekday Rates on Saturday
Every hour of the working day is crucial in the property market industry. If you need work completed on a Saturday, paying weekday rates won't stretch the budget while freeing up your time during the week.
These are just some of the services available to real estate agents in Orlando, Florida. Absolute Best Plumbing is committed to working with our real estate customers to make selling homes a breeze. We can provide proof of licensing and insurance, as well as flexibility and reliability in services.
Call Absolute Best Plumbing today to learn more about our exclusive real estate deals. We look forward to helping you ensure that buyers and sellers benefit from plumbing that is in exceptional working order.
Posted on behalf of Absolute Best Plumbing
1026 28th St.
Orlando, FL 32805
Phone: (407) 930-7309