Well System Repair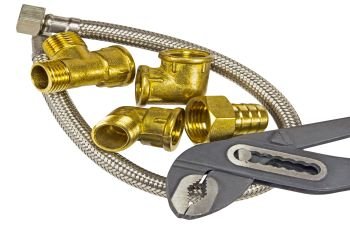 Many people forget that homes were predominately built on well systems before septic systems became popular. For homes that still rely on well systems for their water, a trusted source is essential when it comes to well system repair. Absolute Best Plumbing is Orlando and central Florida's trusted expert in well system repair, installation, and maintenance services.
It is crucial to think of your well system as you would any other appliance in your home – one that requires maintenance to perform correctly. Most maintenance for a well system requires that you simply pay attention. If you notice any signs or changes in your system that indicate it is not working properly, it is time to call in for repair service. Please do not ignore any of these changes:
Poor Water Quality – The water that comes from your well system is the water that your home depends on for drinking, cooking, and cleaning. You want your water to be clean and clear, free from any dirt or sediment that can cause health issues. Failure of filtration is a significant issue if sediment and pollutants are entering your water supply. If you notice that your water is dingy, dark in color, or that it smells funny, you need to contact a professional.
Low Water Production – Again, your home relies on the water supply from your well system. A properly functioning system should supply your home with a steady flow of water. If you notice a significant drop in the amount of water coming from your well system, you need the help of an expert. Your system could be leaking, or it could have scale or grease buildup in the piping reservoir that requires repair.
Short Cycling – While the sound of your well system pumping is probably normal to you just like other noises in your home, try to pay attention. If you can hear your pump turn on and off in rapid succession, there may be damage to your pressure switch, the pressure tank, or to the well pump itself. A normally functioning well pump should cycle every 30-90 seconds when in use. If you notice anything different than this, call Absolute Best Plumbing.
Maintaining your well water system is a crucial aspect of your home. If you require well system repair, maintenance, or installation, please contact Absolute Best Plumbing today at (407) 930-7309. We look forward to serving you.
Posted on behalf of Absolute Best Plumbing
1026 28th St.
Orlando, FL 32805
Phone: (407) 930-7309