What is a Plumbing Emergency?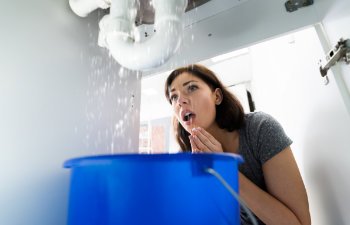 Plumbing emergencies can be a nightmare for any homeowner. They can cause significant damage to your property and disrupt your daily routine. Therefore, knowing what constitutes a plumbing emergency is essential to take prompt action to prevent further damage.
Absolute Best Plumbing in Orlando, FL, wants homeowners and business owners to know when to call us for Emergency Plumbing Services. A plumbing emergency can be any situation that requires immediate attention from a professional plumber. Below we discuss some of the most common scenarios that constitute plumbing emergencies.
Burst Pipes
Burst pipes are one of the most common plumbing emergencies. They can cause significant water damage and disrupt your water supply. Older homes with Polybutylene piping often suffer burst pipes as they deteriorate. Tree roots can also invade underground lines and cause breaks. If you notice a burst pipe or major leak, locate and turn off the main water supply to your home or business and call us immediately. Our emergency plumbers will arrive quickly to make repairs.
Toilet Backup
Our skilled emergency plumbers have found every item imaginable (and a few unimaginable ones) stuck in toilets and pipes. Children are prone to throw toys or other objects down the toilet. Although they are versatile fixtures, toilets are only designed to flush away human waste and toilet paper – not wipes or other items. A toilet backup can cause waste and contaminated water to run over into your bathroom and create serious problems. Call us immediately to clear backed-up toilets and restore them to full operation.
Sewer Backup
A sewer backup can cause foul odors and sewage to back up into your home. It can be a health hazard and requires immediate attention from our emergency plumbers. Because the sewer lines run from inside your home all the way to the street or other shared connections, the clog or break can be anywhere. Absolute Best Plumbing can quickly determine the site of the problem and how to clear it to restore function to your sewage system.
Clogged Drains
Clogged drains can overflow sinks and toilets, causing water damage and potential health hazards. If you notice slow drains or gurgling noises and your DIY efforts do not work, it is time to call in a professional plumber.
Water Heater Malfunction
A malfunctioning water heater can cause significant damage to your home and disrupt your daily routine. If you notice unusual noises, leaks or no hot water, it is time to call an emergency plumber. Water heaters hold many gallons of water that can drain quickly and cause damage. Turn off the water to the heater, flip off the electrical breaker for the water heater and call us right away.
Plumbing emergencies can be stressful and disruptive. Therefore, it is essential to identify a plumbing emergency and take prompt action to prevent further damage. If you notice any of the above scenarios, call Absolute Best Plumbing in Orlando immediately.
Posted on behalf of Absolute Best Plumbing
1026 28th St.
Orlando, FL 32805
Phone: (407) 930-7309