What You Need to Know About Water Line Repairs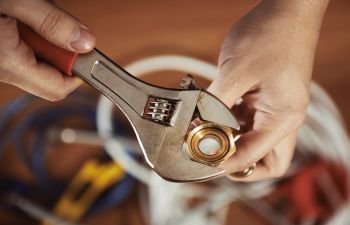 If you own a home in the Orlando area, you likely have a main water line that brings fresh water into your home. This pipe usually runs through your yard and connects to the public water system. A wide variety of hazards can damage this pipe – if it bursts or leaks, it can cause extensive damage to your home and property. Do you know if you are covered for water line repairs?
Who Pays for Water Line Repairs?
Even though your water line may connect to a public water service, the portion of the pipe that is on your property is your responsibility. In most cases, a water line that breaks must be repaired by the owner of the property. Leaking main water lines can cause damage to your yard, landscaping, foundation, walkways and anything surrounding the area. Plus, you will need to pay for the repair or replacement of the water line.
Does Homeowner's Insurance Pay for Water Line Repairs?
While homeowner's insurance may cover some plumbing problems, most of these are within the house. If a pipe bursts and causes water damage to your home, the repair may be covered under a homeowner's insurance policy. However, most of these policies do not cover water or sewer lines that connect the home to public water or sewer systems.
There are home repair insurance companies that do offer water line repair coverage in the Orlando area. For many homeowners, investing in water or sewer line repair coverage can be an excellent investment, especially homes with older plumbing. Water pipes do not last forever, and it can give you peace of mind to know that you have financial protection for repairs if your water line is damaged.
At Absolute Best Plumbing & Drain Cleaning, we are here for you when you need a water line repair. Our experienced plumbers can quickly come to the rescue when you have a burst or leaking water line causing damage to your property. We offer fast and reliable plumbing services throughout the greater Orlando, FL area, including Hunters Creek, Union Park, Oviedo and the surrounding communities.
Posted on behalf of Absolute Best Plumbing
1026 28th St.
Orlando, FL 32805
Phone: (407) 930-7309