When To Call The Professionals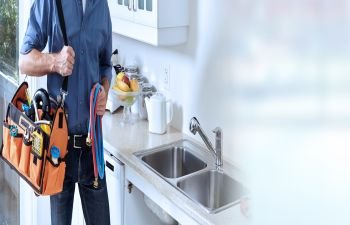 American homeowners rinse more than just dirty water down their drains. Millions of dollars are spent each year by homeowners trying to clear the pipes in their homes that are not draining properly. While there are many DIY solutions to clear your drain lines and pipes, it is important to know when your issues warrant a call to the experts.
Here are the top signs that you need to call in the drain cleaning professionals:
Drains take a long time to drain water. This is often due to a clog blocking the drain pipe connected to a specific drain. This can occur in any sink, tub, shower, or floor within your home.
Multiple slow drains. If there are multiple areas within your home that drain slowly, you need to call a professional plumber immediately. Multiple drains that are slow to drain indicate a major clog in either a branch drain or the main drain pipe. If this clog is not cleared promptly and effectively, it can cause extensive and expensive damage.
Strange noises from your drains. Plumbing issues can cause weird sounds like gurgling or "glug glug" noises. You may also notice bubbling or whooshing sounds. Any unusual noises can indicate holes in the drains or excess air forcing its way through a drain trap.
Toilets take a long time to recede. When you flush your toilet, the water should recede within a few seconds, and waste should disappear with the first flush. If neither of these occurs, you may have a clogged toilet drain. It doesn't take much imagination to think of how messy this situation can develop into.
Water backs up from other drains when you flush. If you notice that water comes up in your shower drain or tub when you flush the toilet, you probably have a clog in one of the drain lines. The clog forces wastewater to back up and then come out of a lower drain. This requires professional service as soon as possible because wastewater is full of harmful pathogens that you do not want overflowing outside of the toilet.
Recurring issues. If you are using a plunger frequently to help clear blocked lines, you are probably dealing with a large clog. It is best to leave drain cleaning tasks in the hands of skilled plumbers who can address the root cause of your plumbing issues.
Contact Absolute Best Plumbing to get your plumbing job done right the first time.
Posted on behalf of Absolute Best Plumbing
1026 28th St.
Orlando, FL 32805
Phone: (407) 930-7309