Clermont Solar Panels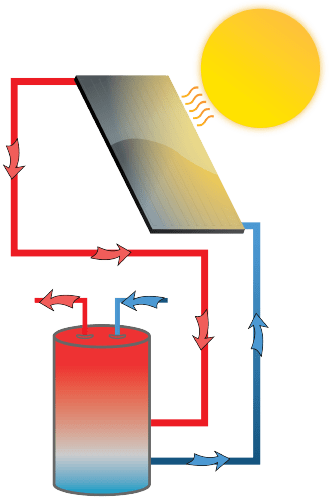 At Absolute Best Plumbing, we are set apart by our commitment to protect the environment and provide efficient solutions that save energy and cost whenever possible. In doing so, we are proud to serve the greater Clermont area with Solene solar panel services. We are an authorized Solene solar panel dealer, and our plumbing technicians are uniquely trained to install, repair and maintain Solene products. Whether you currently use solar panels to heat your water or you'd like to learn more about the benefits of Solene products for your home or business, we are equipped to help!
Solar Panels Service & Maintenance
Not only is solar panel water heating a win for the environment, it also brings remarkable benefits to your home or business. Solene products offer a clean, budget-friendly way to heat the water in your home or commercial property, and it is the perfect solution for Clermont customers who want to take advantage of their sunny Florida climate.
At Absolute Best, we love helping residents and business owners gain the following from using the sun's energy to heat their water supply instead of their local power company:
85% reduction in water-heating bill
Decrease in CO2 emissions and other toxins
Lowered taxable income, 30% Federal Tax Credit
Utility, state and local rebate opportunity
Solene Solar Panels Installation
Absolute Best has installed Solene solar panels for all sizes of homes and businesses in Clermont. If you would like to learn more about how solar panels can improve your expenses and better protect the environment, please give us a call. Our technicians are always ready to explain how solar panels work and what you can expect in terms of maintenance after your panels are installed. We are known for our meticulous installation techniques to ensure every job is done right the first time!
Solar Panels Repair
While solar panels can undoubtedly protect both the environment and your wallet, you'll be pleased to know that Absolute Best services one of the most top-ranked brands in solar heating. Solene products carry an unrivaled warranty and are designed to withstand Florida weather conditions. However, if damage does occur or you need a partner in routine solar panel maintenance, you can rely on Absolute Best for a prompt response and superior workmanship. From setting your Solene products on vacation mode to installing brand new solar panels on your recently built home, we know exactly what Clermont customers need for top satisfaction.
Ready to schedule your solar panels installation, repair or other service in Clermont? Contact Absolute Best Plumbing today. You may even qualify for one of our special financing offers.