Solar Panels Service & Maintenance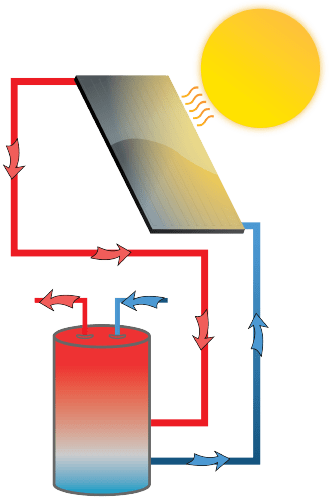 If you live in The Villages and are looking for a partner you can trust to repair, service and maintain your solar panels, you can turn to the experienced professionals from Absolute Best Plumbing. We are a full service plumbing contractor serving commercial and residential clients from The Villages and the surrounding areas with solar panels service and maintenance. We are an authorized Solene solar panel dealer and our plumbing technicians are specially trained to install, service, repair, maintain and set vacation mode Solene products.
Solene Solar Panel Installation
When it comes to expert Solene solar panel installation service, you can trust the plumbers from Absolute Best Plumbing. Solene products offer a clean, cost effective way to heat the water in your home or commercial property. By using the sun's energy to heat your water instead of energy supplied by your power company, Solene solar panels can reduce your water heating bill by up to 85%. You may also be eligible for a 30% Federal Tax Credit as well as local and state utility rebates. Lastly, all Solene systems are backed by an unprecedented warranty, giving you the peace of mind you deserve. For all these reasons and more, Absolute Best Plumbing is proud to provide Solene installation, repair and maintenance services to homeowners and business owners throughout central Florida. If you want to start saving money on energy costs today, call Absolute Best Plumbing and talk with one of our Solene experts.
Solar Panels Repair
Absolute Best Plumbing is also the partner you can trust when it comes to solar panel repairs and maintenance. Let our experts provide all the service you need to keep your Solene water heating system working effectively and efficiently for many years to come. Should you experience a problem with your Solene solar panels, our technicians will do their best to make any needed repairs as quickly as possible you can get back up and running with hot water with the least amount of disruption to your work or family.
If you would like to get more information about Solene products or to schedule service for your home or business in The Villages, please contact our Solar Panels Service & Maintenance Contractors or call Absolute Best Plumbing today at (407) 930-7309. We look forward to helping you save money and energy with a Solene solar panel system.